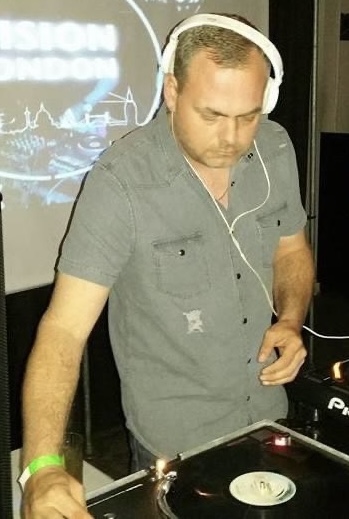 Picked up the love for music as a young boy and by the age of 13 rather listen to the radio than watch tv. A friend at school introduced me to pirate radio one weekend and instantly fell in love with the sound of jungle music and the unified which was just breaking through. Was up the West End in Berwick Street with my Dad and discovered record shops where my dad purchased me the Jungle Hits CD. This was my saviour. It was on constant repeat. Then came Volume 2 and another batch of CDs like jungle massive.
Eagerly awaiting for the sounds of the pirates at the weekend I soon gained an interest in how the music is being played and was in awe of the work of a DJ spinning vinyl.
In 1995, after being old enough to spend some pocket money on records, I began getting a small collection together while at school. Friends would buy shirts, trainers & trousers. I'd buy records.
Was lucky to have a set of second hand Soundlab DLP 1600's for my birthday. So started to learn how to mix, then we would provide parties for friends and family.
Around 1997 I managed to get a slot on a small radio station which was in Catford playing jungle drum & bass. By 1998 I nmanaged to also get a collection of Old Skool Garage and got some bookings to play out around Croydon; this carried on until through the millennium & managed to save enough for a set of Technics.
2004-10 started playing on radio again playing old skool garage. Was on Touch 94.0FM, Live FM 99.3/101.5 then spent up until early 2023 on Vision 88.4FM playing Old Skool Garage, House, Reggae & 80's. Had a Sunday evening slot for around 5 years where I reached back for my Jungle selection which had been very well received by the listeners.
Also working as a Wedding & Corporate Party Dj.
Since Feb 2023 have been playing on Eruption – home of Jungle Drum & Bass.