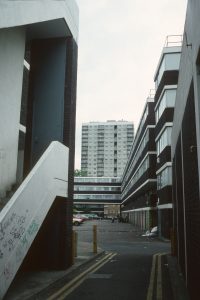 Eruption Radio started broadcasting in 2019, built on the foundations of the London Pirate scene where many of our DJs learned their craft.
Playing Hardcore, Jungle, DnB, House, Old Skool House, Soul and Reggae, we pride ourselves on our family feel and our ultimate goals: to play music that sounds great without taking ourselves too seriously and to ensure that our listners feel like they're part of a happy, welcoming party all day, every day.
Broadcasting 24/7 online via Radioplayer, via your favourite radio player app, via your Smart Device and on DAB in selected areas, Eruption Radio brings you the original sound of the underground.
Click here to learn about different ways to listen to Eruption Radio.
We're always ready to talk to like-minded companies and individuals about advertising and sponsorship opportunities – getting exposure for your business via advertising or show sponsorship may be cheaper than you think. Learn more here or call Andy Logic for more info: 0208 191 0686 / 07547 009 780.
For general enquiries / complaints / all other communications please email info@eruptionradio.uk.
Eruption Radio Ltd are registered in England and Wales, company number: 12070321. Registered Office: Unit F, Stewarts Farm, School Road, Ongar, Essex, CM5 9PT.
OFCOM DSPS LICENCE NUMBER: DP103849BA/1. 
Mobile App Support
For support of the Eruption Radio Mobile App, please initially refer to the Privacy and Terms Policy here. For further support, please contact us at info@eruptionradio.uk.