DJ Ruffige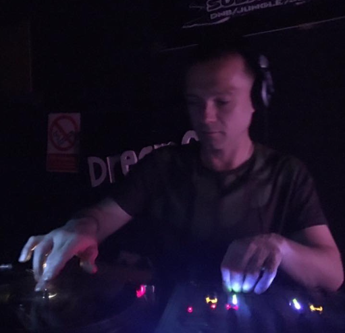 My love for djing started as a kid growing up, as my Dad & Uncles used to Dj and do their own parties and build their own sound systems back in the late '70's & '80's. From the mid to the end of the eighties, I discovered a new sound called Chicago House & Detroit Techno, it really caught my ear and not only that, they were being mixed together. This really inspired me to do the same, listening to the likes of; Carl Cox, DJ Rap, Hype, G Force, Randall, to name a few, doing what they do best.
I started buying vinyl and trying to mix myself, the rest is history as they say…
I started playing on radio in '94 and played on many stations & events over the years, Breakin Science & Moondance & Total Hypnosis etc…
Catch me every Monday on the Big "E" 16:00 – 18:00 GMT playing right across all genres from Acid House, Garage, Old skool Jungle to up to date DnB!!