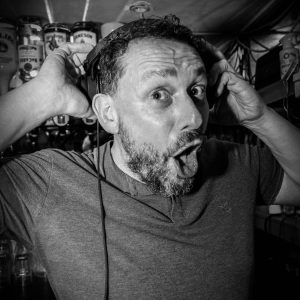 Curtis Lewis aka "Curly" has been DJ'ing in Cheltenham & Gloucestershire since 1986. DJ'ing in the area's top clubs such as 13, Subtone, Cafe Tabac to name a few and still until this present day, where he has a residency at the 21 Club.
Curly has had residencies at The Academy Liverpool (later to become 'Cream') and DJ'd in South East Asia's largest club. He has also DJ'd the festival circuit, including Glastonbury, The Sunshine Festival & The Chill Festival to name just a few.
Curly also had a successful production career doing many remixes for various artists on labels such as Champion, Inferno & Ochre. In 2002 he released his debut album as 'Electric Kool Aid'. Also impressively releasing 14 singles as 'Electric Kool Aid & The Bass Cadets'.