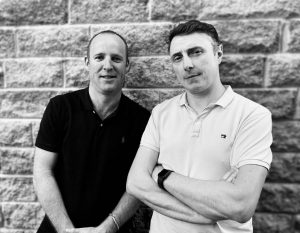 The Story so far……
Isey and Phoenix' love for music and DJing started back in the 90's, from humble beginnings as a 15-Year-old Phoenix started playing Soul tunes on local Manchester Pirate Radio Stations but then soon discovered Dance music loving hardcore, house and techno and started honing the art of mixing on the newly purchased 1210's!
But then Jungle emerged, and the Drum & Bass scene exploded, and this is when Phoenix' true love took off. In the Mid 90's Phoenix started DJing Drum & Bass at parties, bars and clubs across Manchester and then started promoting events including a successful DnB night for 2 Years every Friday called Deep Beats at the legendary Man Alive Club.
Over the next few years Phoenix promoted and DJ'd at the DMC Championships North West Heats, including many guest appearances across the Northwest DnB Events, including Sankey Soap and the legendary Hacienda.
Isey and Phoenix were old friends and re-connected at Creamfields in 2000. A new partnership had begun. Isey, who has strong connection to both Drum and Bass and Techno, has promoted nights in Manchester for 20 years. Now as a duo Isey & Phoenix started to promote together. The nights they put on were proper parties. No bullshit just great people dancing to great music.
Eventually Phoenix landed a new job in the event industry meant he had to travel the World, so promoting nights had to stop, but the love of music and DJing for Isey & Phoenix never faded and they are still great friends with the Legends of Manchester's DnB DJ's and Producers such as Soul:r, ST Files, XTC, Silver, Prophecy, Sappo and Future Cut to name a few.
It is now with great pleasure to be a part of the Eruption Family and sharing the music we love across the airwaves, the show will mainly be DnB and Jungle with new releases great tunes and classics, with mixes and great fun, but from time to time will mix it up with some great House, Hardcore and Techno.