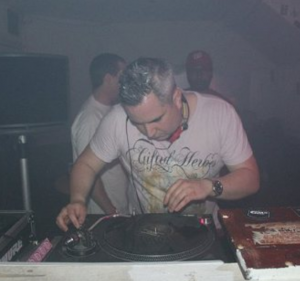 Started DJing in 1992 mainly at house parties in Hackney East London and small clubs in Essex, Original member of Eruption 101.3 FM from 1993-2001, Pure 94 FM 2001-2003, Kool FM.
Got to Semi-Final stage at DMC UK mixing Championships in 1994, Joint winner of JYG East London & Essex DJ competition in 1995 with Mix Master Max.
Residencies held for:
MOONDANCE, SLAMMIN' VINYL, UNITED DANCE, TRANZMISSION FESTIVAL, WESTFEST + many more.
Commissioned by Ollie Evans as the main researcher & appeared in the Channel 4 Documentary – Jungle Fever for Dazed & Confused,
Pirate Radio blogs published by LAW Magazine and featured at www.djclockwork.com