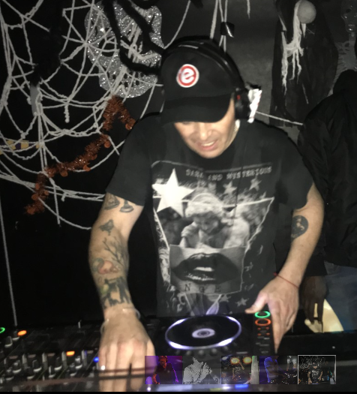 Terry has been on the scene since 1990 when he was a big part of the team responsible for the promotion of many labels and their brands such as Eruption in its early stages, record labels such as Rising High Records, Azuli, Suburban Base, Basement Records, Moving shadow, Logic Recordings plus many more…
He worked closely with good friend Dillinja under the aliases "Mr E"/ "Mystery and Regulate" Terry then went on to collaborate on major releases in the drum and bass scene, he was also one part of "Defender" and "The Underworld" who also achieved success in the DnB world. This also led him to DJing at gigs with the likes of Innersence, Metal Headz, V Records, Telepathy and World Party.
Terry resorted back to the 4×4 which originally made him passionate about house music, this led him to release his own house tracks on labels such as SP Recordings and Q for Quality. This combined with his work across many UK parties and after-parties and production work. He now hosts a weekly show on Eruption Radio (Wednesdays 2-4pm) Terry is prolific across the genres of House music in the UK and is excited to be at the forefront of the scene in 2020 and beyond.