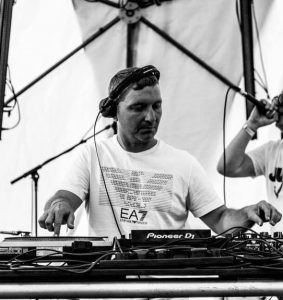 It's Me… It's Me it's Johnny B.
I joined Eruption 101.3 on the first weekend of broadcasting in 1993 as a fresh faced 15 year old and stayed for 5 years, playing oldskool hardcore and jungle. Introduced by Arfa G and Roachman after guesting on their show I then went on to have my own show – 10am-12 Sunday mornings with MC's OG & IROCK D.
I've played at some big venues and events including more recently Wishfest, Kapow and XOYO.
I've always had a love for oldskool vinyl and Eruption where you will catch me now.
6-8pm on Saturday nights.
Don't be shy
Come say Hi ❤️