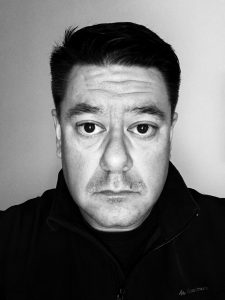 Mr Logic (AndyLogic to his friends) has been working behind the scenes of UK house music since 1990. An avid collector and curator of vinyl since his first record purchase (Pass The Dutchie by Musical Youth on 7-inch in 1982!) he spent way too much time and money during the 80s and 90s in record shops from Soho to Islington to Romford, building up an extensive collection based on his love of Soul, House and Old School.
Andy has been on the periphery of the London pirate scene since the early days, having been childhood friends with Skeme, RJ Vibes and Mac Attack (he bought his first turntables from Mac Attack in 1990) and is now honoured to be part of the presenting team on London's leading dance station, the Big E. Working alongside some of the best DJ names in the UK, he brings to the table a friendly and fun mix of old school house, soulful garage, soul and funk for your regular listening pleasure.
Check out Andy's Wednesday and Sunday Breakfast shows by clicking here.