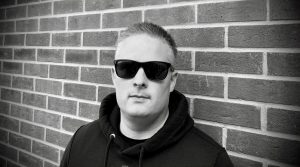 A lifelong lover of music, growing up with and heavily influenced by electronic music, house, old skool rave, breakbeat hardcore and the big sounds of classic 90s dance music, Sierra ONE always saw being a DJ as something that he would like to do but never "went for it". That changed in 2005 when he finally learned to mix vinyl; securing a few gigs in Nottingham playing house & funky house until work and life commitments took over.
Frustrated over many years, he returned in 2020 determined to make up for 'lost time' going on to fulfill a life ambition of playing on the radio and securing radio slots at Energy 1058, and Shed FM. He also became part of MyDJHub group (formed by Slipmatt, Atomic Hooligan & Mark XTC) playing live sets for MyDJHub and playing for the event Raiders of the Lost Rave. In May 2021 he set up the 'Hardcore Takeover' event with three of his fellow 'Hub' colleagues, focusing on the old skool hardcore sounds of the 90s.
With a burning passion for music old and new, you can find Sierra ONE playing on Eruption Radio on Tuesday's 10pm-midnight. Expect a focus on fresh and recent house sounds, with regular trips to more classic house and dance tunes, breaks, nu skool, hardcore and of course his favoured visits 'back to the old skool' in a world of rave and 90s hardcore.