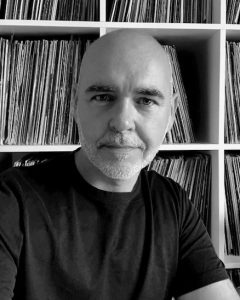 Mark Wright, aka Pressure M has been part of the UK House scene since 1987. Originating from East London and Essex, he has held various residencies including AWOL (The Paradise Club), World Dance, Powerhouse, Time Tunnel, Togetherness at the Fitness Centre (Southwark Bridge) and The Ministry of Sound and was also a regular at the infamous Strictly Rhythm night at the Soundshaft in London.
He has travelled extensively, taking him from Ibiza where he has played at venues such as Pikes, Space and Pacha, right on to the USA, where he held a spot in Washington DC. He spent several years working on various stations on the pirate radio scene and presented his own show on londonunlimted.com, for two years.
Catch Pressure M playing mainly House & Soulful House on his weekly show, Tuesdays 12pm-2pm.