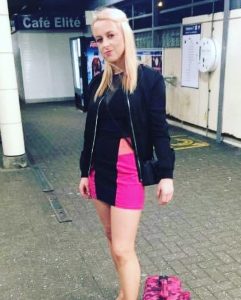 MiXXc is a female DJ from London, UK. 'MiXXc' has been a deejay since 2006. Her interest in music and desire to be a DJ was something that started back in the mid 90's, maybe even before!!!
'MiXXc' originally started mixing with old-school, house and garage. She had mixed on her friends' equipment and had even built up a small collection of records to take round to peoples houses, when she wanted to learn the skill, there were many people around to help guide her with the learning process. It was only in 2006 that 'MiXXc' bought her first pair of decks. Since then MiXXc has endeavored to improve her sets mix by mix and has succeeded to please many of hundreds, if not thousands of people! She has great technical and musical abilities, with both turntables and cdjs.
Since starting out in 2006 'MiXXc' has had the pleasure of playing at prestigious night clubs such as Pacha, Ministry of Sound, Area, SE1 / Debut, The Lightbox, Egg, Scala.
www.facebook.com/DJMiXXc